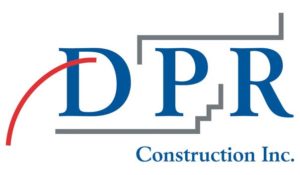 See info posted by Maria Saporta in the Atlanta Business Chronicle
Contributing Writer-Atlanta Business Chronicle
California-based DPR Construction firm is the new owner of Hardin Construction, an Atlanta-based builder that was founded in 1946. The previously announced deal closed on April 15.
From now on, the combined company will be named DPR except in the Atlanta market (Georgia, South Carolina and Tennessee) where it will be branded as DPR Hardin Construction.
Doug Woods, one of the co-founders and president of DPR, was in Atlanta this week to meet with Hardin employees and to close the deal. DPR, founded in 1990, has operations in 18 offices around the country.
"This was our first acquisition," Woods said, adding that DPR was interested in being able to leverage Hardin's footprint in the Southeast. "It's been a tough market for us to break into."
Plus, Woods said he believes the Southeast will continue to grow. "This area has tremendous growth potential in all areas that we serve," Woods said. The company expects to hire new employees.
In anticipation of the acquisition, however, there have been layoffs where there were redundancies. Prior to the announcement of the deal, Hardin had 260 employees across the Southeast, and since then 24 people have been laid off in Atlanta and another six at its other offices. A total of 230 Hardin employees now are DPR employees.
Russ Brockelbank, an Atlanta native who spent more than 15 years with Hardin, will be responsible for the day-to-day operations of the company in Atlanta.
Brantley Barrow, who has been Hardin's chairman, will stay on to work on customer relations and helping out in the community. Former Hardin President Bill Pinto will serve in a similar role.
"We certainly want to continue what Hardin has been doing here locally in the community," Woods said. "We have a 2030 mission to be one of the most admired companies in the country."