As a ULI Member for many years, I have always found that the multi-disciplinary make up of the Urban Land Institute mimics my own professional journey. During May 8-10, ULI's Spring 2012 Conference (#ULISpring2012) was held in Charlotte, NC. The days were packed with information sharing, lessons learned, thought-provoking discussions and networking. The evenings involved dinners and more networking in a relaxed setting.
A list of the proceedings can be found here: https://uli.org/
A snapshot of those attending: https://uli.org/
We took a break to check out Charlotte (only our second time in the City). Here's a picture at one of the light rail lines that runs through the City Center and beyond: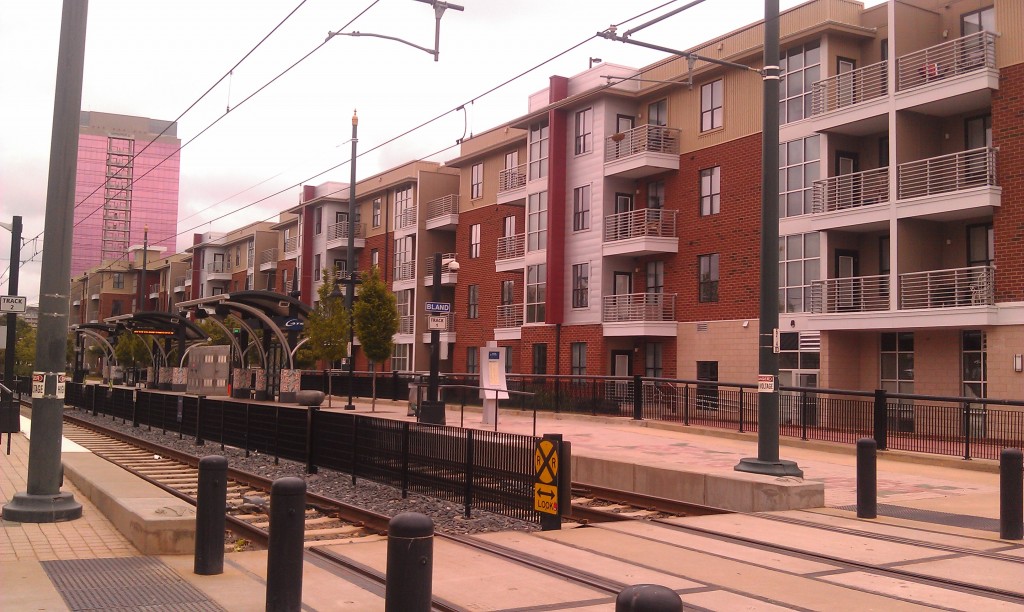 The Fall Conference will be held in Denver, CO (https://uli.org/). Hope to see you there.
About ULI:
ULI, the Urban Land Institute, is a 501(c) (3) nonprofit research and education organization supported by its members.
Founded in 1936, the Institute now has members in 95 countries worldwide, representing the entire spectrum of land use and real estate development disciplines working in private enterprise and public service.
As the preeminent, multidisciplinary real estate forum, ULI facilitates an open exchange of ideas, information, and experience among local, national, and international industry leaders and policy makers dedicated to creating better places.
Members say ULI provides information they can trust and is a place where leaders come to grow professionally and personally through sharing, mentoring, and problem solving. With pride, ULI members commit to the best in land use policy and practice.