A report from Brookings uses a new database on foreign student visa approvals from 2001 to 2012 to analyze their distribution in the United States, finding:
The number of foreign students on F-1 visas in U.S. colleges and universities grew dramatically from 110,000 in 2001 to 524,000 in 2012.
Foreign students are concentrated in U.S. metropolitan areas.
Most foreign students come from large fast-growing cities in emerging markets.
Foreign students disproportionately study STEM and business fields.
Forty-five (45) percent of foreign student graduates extend their visas to work in the same metropolitan area as their college or university.
Specifically in Atlanta, they found the following: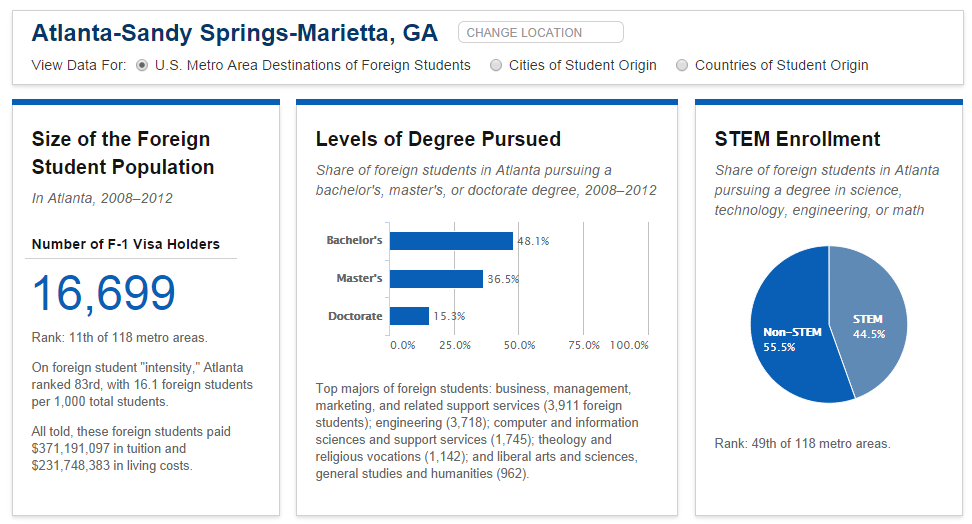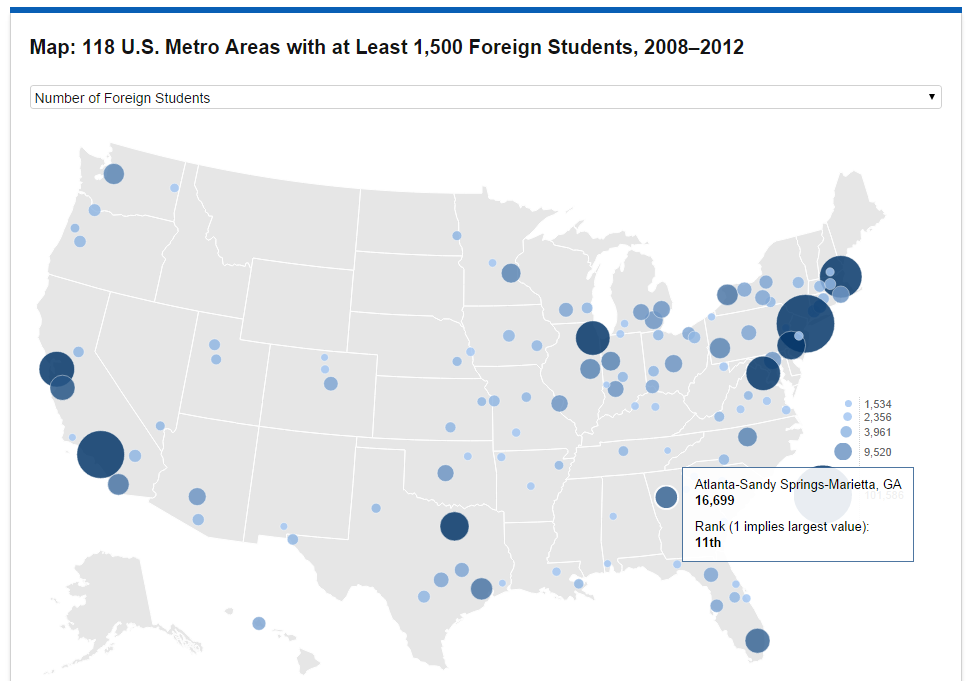 The study concludes with the following:
Metropolitan leaders wanting to retain U.S.-trained foreigners should help educate local employers on how to obtain the necessary visas through the current U.S. immigration system. As already proposed by Congress, the federal government can also make changes in the F-1 visa program to allow foreign students from high-quality schools to apply directly for permanent residency if an employer is hiring them. State and metropolitan leaders should engage with their local higher educational institutions to utilize foreign students' knowledge and connections with markets abroad to benefit local businesses. These reforms can help metropolitan economies grow in more productive, inclusive and sustainable ways.