Twitter / LDGConsulting: Is Vine City on this track? ….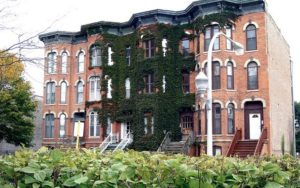 Bronzeville rowhouses (Flickr user Laurie Chipps via Creative Commons)
"How Black Gentrifiers Have Affected the Perception of Chicago's Changing Neighborhoods" – an article in The Atlantic Cities
We found this article interesting given what's going on in the Vine City and English Ave neighborhoods of Atlanta.